The Ronda Reading Group came into being last Thursday night, 25 November, at a meeting held at the Toro tapas bar on Calle La Bola in Ronda.
Eight hardy souls struggled through the wind and rain to attend, although membership is expected to increase to around 15. Despite the group's name, any resident of the Serranía de Ronda with good English is eligible to join.
The eight founder members of the group are all English speakers from a range of countries, including Hungary, Ireland, Poland, South Africa and the United Kingdom,  a multi-cultural potpourri if ever there was one.
Those who attended last night are residents of Arriate, Montejaque and Ronda. Others who have expressed their intention to join the group are from Cañada del Real Tesoro and Jimera de Líbar.
We spent an agreeable couple of hours establishing the "ground rules" for the group, punctuated by drinks, tapas and chit-chat.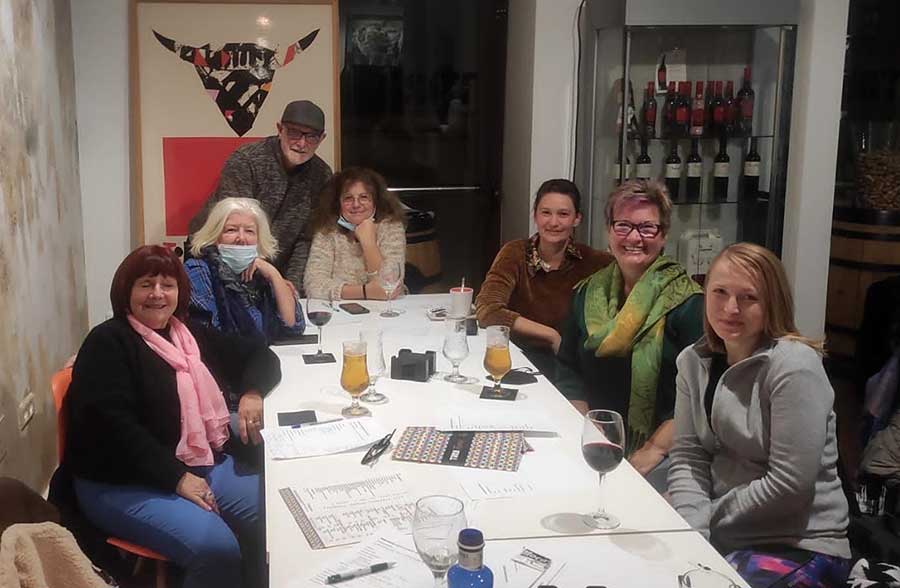 The main decisions taken were as follows:
Meetings to be held approximately once a month;
Members to take it in turns each month to offer three books from which the group will choose one;
The genre of book is up to the 'chooser' for that month;
Meetings to be on different days of the week and at different times of day;
Venues will alternate throughout the area;
Communication to be mainly via our WhatsApp Group, Ronda Reading Group.
In order to facilitate the running of the group the following three posts were filled:
President: Krisztina Duró (Hungary)
Secretary: Christine Davis (Ireland)
Publicity: Paul Whitelock (UK)
The next meeting will be on Saturday 18 December 2021 at 11.00 am at La Terraza, Montejaque.
The chosen book is Before We Were Yours by Lisa Wingate.
Note for members
This book is available to read free on various websites.
As a paperback – from €12, eg on www.amazon.es
Footnote
Most of the eight present last night have never been to Montejaque, so we chose 11.00 am in order that we can enjoy breakfast together while we discuss our Book of the Month and then folk will be able to explore this beautiful village, soak up the views and/or go for a walk in the surrounding hills.
Further information
Please contact: Christine Davis, Secretary via email: [email protected]