Where Paul Whitelock and his wife Rita live they are surrounded by vineyards. In fact out of the 21 bodegas in Ronda and Arriate, a good ten are within a stone's s throw of their house, or, to be more precise, within five kilometres. Paul says: "It's almost like living in Burgundy or Bordeaux, two of the top wine regions in France." Here are his thoughts on the four wineries nearest to them.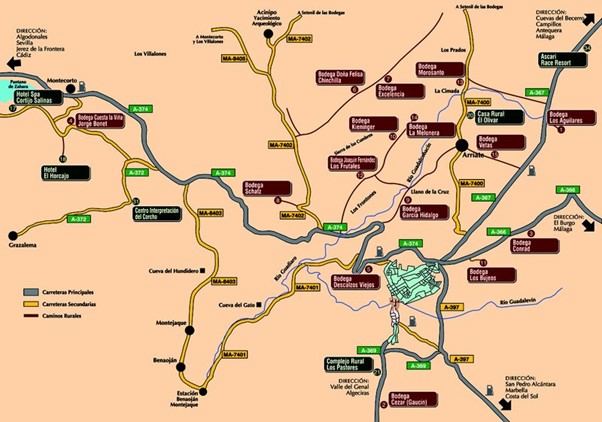 The nearest vineyard to us is literally over the garden fence, where new-kids-on-the-block Badman Wines have their bodega in the grounds of the stylish boutique hotel Cortijo La Perla Blanca. I haven't done a guided tour yet, but I could literally watch the process through a gap in the hedge! Badman, named after owners Sinbad and Manuel, have not been going long, but they have already achieved the coveted Sierras de Málaga appellation, and have a growing reputation.
My favourite Badman wine is their cabernet sauvignon syrah but it is a hefty 17.40 euros per bottle. They have a cheaper red, a tempranillo, which is priced at 14.40 euros. Not for everyday drinking if you're a pensioner!
The next nearest winery is three minutes away by car. Bodega Joaquín Fernández was established 20 years ago and is an ecological vineyard. No chemical fertilizers come anywhere near the place and the wines they produce are fully organic. I've been on a guided tour on two occasions, with each of my children and their spouses, and it is a delightful way to spend a couple of hours.
Moses, son of the owner, explains the wine-making process in his quirky, but easily understandable English, as we tour the vineyard and the plant, before settling down to a wine-tasting accompanied by either tapas or a full lunch.  The range of wines they produce is interesting. We particularly like their "blush" (sounds awful, doesn't it, but it isn't!).
Blanco de uva tinta is a pink-coloured wine made from red wine grapes. It looks like a rosado, but isn't. Priced at 14.45 euros per bottle.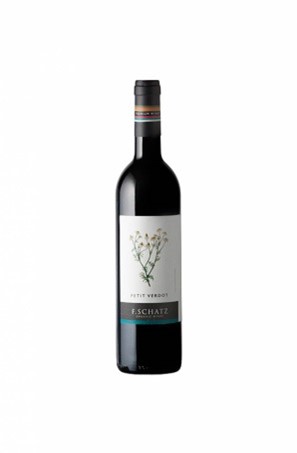 Next nearest, about five minutes by car, is the long-established Bodegas Friedrich Schatz. As the name suggests, Friedrich is not a local. The Schatz family hail from Baden-Wuerttemberg in South Germany. Friedrich senior came to Ronda in 1982 and brought his wine-making skills from Germany's top wine region to the similar terrain of the Serranía de Ronda.
We've done the tour here too, and it was very enjoyable, even if the guide's English was somewhat incomprehensible. The tapas included in the price of the tour were outstanding and the range of wines they produce is excellent, but, again, not cheap, with all wines bar one costing in excess of 20 euros a bottle.
Our favourite was the petit verdot at 30.40 euros per bottle. We didn't buy any, needless to say!
The cheapest, at 16.40 € is Acinipo, named after the Roman settlement further up the hill. It is hand-made from the German Lemberger grape. We didn't buy any of that one either!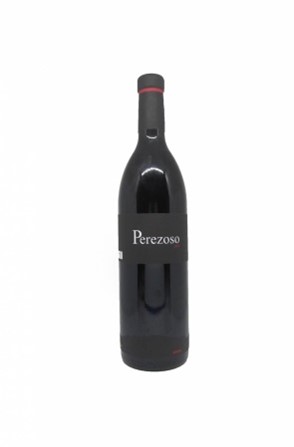 Another relative newcomer is Bodegas Gonzalo Beltrán, down in the valley of El Tajo, Ronda's spectacular gorge. I've not been there yet, but I've sampled their wines at a local restaurant, where it is one of the house wines. Restaurante Venta el Puente in La Indiana only offers Ronda wines, by the bottle or glass. At 4 euros per glass for quality wine, you can't complain!
Back to Gonzalo and his wines. They currently offer just four varieties: two reds, a rosado and a white. My favourite is Perezoso, which means lazy, at 17.45 euros per bottle. It's a delicious red made from the Syrah grape. I also like Resilencia, a petit verdot, but it costs 5 céntimos short of 30 euros a bottle!
I think it's fantastic that quality winemaking is now a feature of the Ronda area. The only problem for me is the cost, when you can pick up perfectly good wines from other Spanish regions, such as Ribera del Duero, Rioja, Cádiz, Galicia and Valencia, for around 5 € for a reserva and even less for a crianza.
¡Salud!