Hike and Bike the Sierras, based in Ronda, has won the Corporate LiveWire Prestige award for Bike Tour Company of the Year Spain 2021/22.
The company provided an extensive dossier of product information, videos and customer feedback to the judges. Rocky Singh at Livewire said, "The judges recognised the hard work and positivity which Hike and Bike the Sierras put into their business. We hope this award brings more success in the future."
Hike and Bike the Sierras run a wide range of mountain biking, leisure cycling, e-biking and road cycling tours. Their single-day guided bike tours explore the countryside and white villages close to Ronda, with routes for everyone from families and casual cyclists to experienced, technical mountain bikers. They also arrange self-guided, multi-day tours which take visitors on longer bike rides through the beautiful countryside of western Andalucia and to many of its most interesting and characterful cities, including Seville, Cádiz, Jerez, Granada, Tarifa and many more.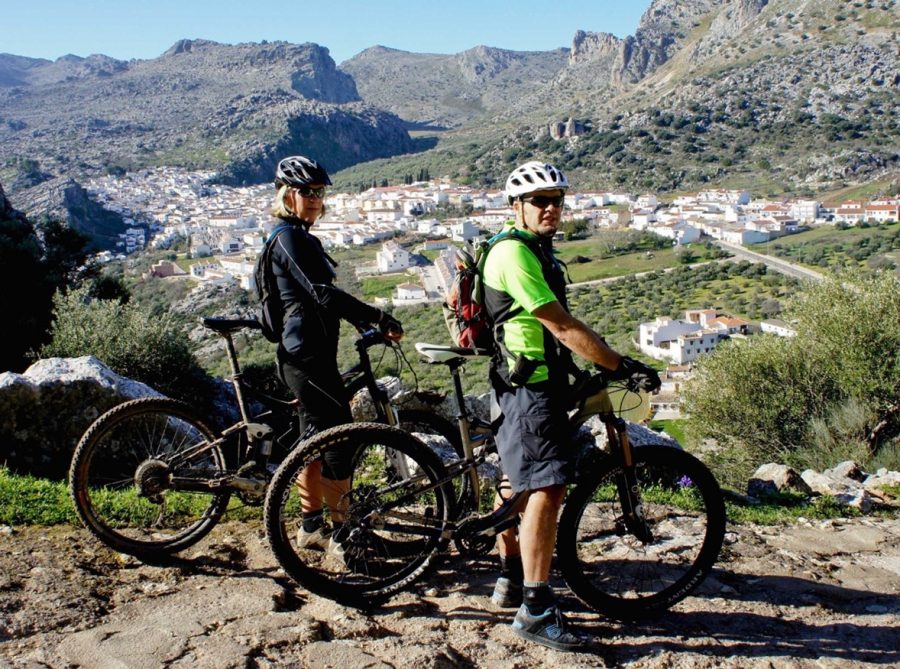 Wayne Pickering, founder and guide at Hike and Bike the Sierras commented: "We are delighted to receive this award, which recognises our in-depth local knowledge and commitment to customer service. We specialize in finding the most scenic and unspoiled routes for our cycling tour customers, giving them a unique experience of rural Andalucia. Our mountain biking tours are particularly special, as there is very little mountain bike route information in this area, so it's extremely difficult for visitors to find good off-road trails. We have done all that work for them."
Heather Cooper, founder and guide, added: "We are continually expanding our range of bike tours. In just the last 12 months we have added new guided day tours in collaboration with local bodegas, specialist Ronda historical guides and nature experiences. We also have a fabulous new multi-day cycling tour from Ronda to Granada and mountain bike tours from Malaga, via Ronda to Marbella, or heading on to Seville or Tarifa. After the enforced closure through the pandemic, it's great to feel that we are now 'back with a bang' in 2021."
Note: Corporate LiveWire has run the Prestige Award scheme over the last 16 years on a national and international basis. For 2021 they introduced regional awards to recognise smaller, independent businesses that are extremely successful on a local level. The Spain Prestige Guide, featuring all the winners, will soon be available to over 500,000 subscribers in the UK, together with over 100,000 readers located in Spain and surrounding regions, in both print and digital formats. An awards ceremony will take place for the winners in the New Year in Barcelona.